Precious Metals and Gold IRA Company Reviews
Costs, Fees, Storage Options, BBB Ratings, Pros and Cons
Disclaimer: Precious Metals Investment Portfolio may receive compensation from many or all of the companies listed,  including Birch Gold. This is how we maintain our free service for consumers.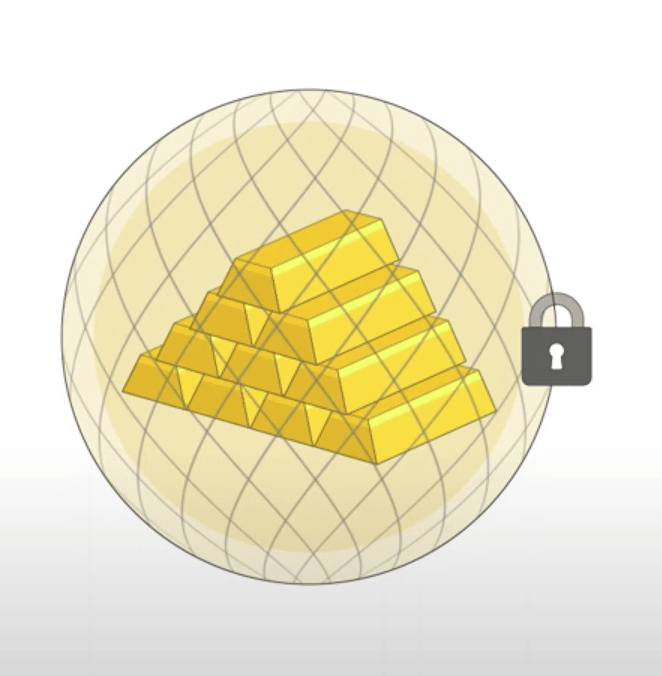 Find the Best Precious Metal Company for Gold IRA Investing
Our list of gold IRA reviews is not listed with just the standard metrics such as fees, minimum investments, prices, and ratings. Because you are making an important, wealth protection investment decision and building a long-term relationship, you need information beyond these metrics.  We will cover all of these details, in-depth, in this article:
When choosing to secure your retirement savings or seriously invest in precious metals, insights like company culture, trust, shared values, transparency, and, more importantly, long-term customer experience are crucial tools. See our list of gold IRA company reviews and find the right company for all the right reasons.
Gold has remained a stable asset and store of value since time immemorial as any seasoned investor will attest. Whether through mounting inflation, unsound monetary policy, government debt, an erratic stock market, unforeseen global pandemics, or geo-political instability, there is a number of reasons to be concerned about your investments. For these reasons, a growing number of retirement investors are looking to gold and other precious metals for their IRAs and 401k's to add an extra layer of protection and insurance against inflation and economic instability. These various world events are not within your control. Fortunately, safeguarding your retirement savings from these events is within your control with a simple IRA rollover into a precious metals IRA.
Gold IRA Company Review List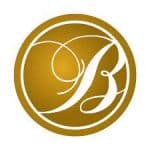 Best Precious Metals IRA Company for Trust and Conservative Retirees
Birch Gold Group remains the best gold IRA company for conservative retirees by providing a combination of
Trusted customer service and support,
Shared conservative values,
An understanding of the needs and concerns of their customers,
Robust storage and security.
Founded in 2003 by CEO Laith Alsarraf, Birch Gold Group holds an impressive and wide variety of IRA eligible and approved precious metals including platinum and palladium products. This sets Birch Gold Group apart from other precious metal investment companies.
Birch Gold maintains an A+ Plus rating from BBB, a Triple A rating from Business Consumer Alliance, as well as high marks from Trust Link, Trustpilot, and Google Business.
Minimum Investment: $10,000
Annual Fees: Fees vary. See the site link for storage and custodian costs
Pros
Ranked #1 for customer service
Platinum and palladium precious metals are available.
Wide range of gold IRAs with metals from around the world.
Established trust backed by nearly 20 years in the marketplace
Numerous partner and celebrity endorsements.
Cons
No overseas depository options

Some initial setup fees aren't clearly displayed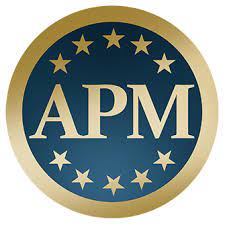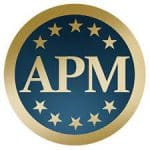 Best Precious Metals IRA Company for High Income Earners, Best Pricing, and Education
Augusta Precious Metals remains the best gold IRA company for high-income earners and provides a combination of
An ethics-centered approach to empower the customer,
Best prices
Superb customer service,
Expert educational resources.
Augusta Precious Metals centers its focus on a mission of integrity, trust, and investor empowerment. Augusta Precious Metals holds a near ZERO negative customer review rate.
If you have an existing IRA and 401(k) plan, you can roll it into a Gold IRA. Augusta Precious Metals aims to make the rollover process as simple as possible and guides you seamlessly through this straightforward process. Augusta does 95% of the paperwork with you. Just specify how much money you want to invest and which precious metals you want to invest in. Augusta will do the rest of the heavy lifting.
Augusta has a proven commitment to exceptional one-on-one customer experiences with its unique educational conference calls. With an initial minimum investment of $50,000, Augusta's main investors are, typically, higher-income retirees with larger portfolios. However, many of Augusta's clients agree, the level of excellent lifetime account service is worth the price of entry.
Augusta Precious Metals holds exceptional ratings from Trustpilot, BBB, TrustLink, Facebook Business, and Google and was just recently chosen Money magazine's "Best Overall" Gold IRA Company in 2022 and Investopedia's "Most Transparent" Gold IRA Company in 2022.
Minimum Investment: $50,000
Annual Fees: $180/year
Pros
Best prices and price transparency
1000s of 5-star ratings. Positive Reviews with the BBB, BCA, and TrustLink.
Unmatched and unique educational resources for client empowerment.
Simplified IRA rollover process
Free one-on-one web conference with Harvard-trained economist Devlyn Steele.
Cons
Platinum or palladium is not offered.
Best Precious Metals IRA Company for Storage and Product Diversity for Independent-Minded Investors
Noble Gold remains the best gold IRA company for beginning investors and independent-minded retirees by providing a combination of:
Diverse IRA options
Easy website navigation and account setup
Unconventional gold and silver investment products
Best domestic storage and security
Noble Gold Investments offers a safe and easy process for IRA rollovers and gold IRA investing to help you secure your retirement and build peace of mind. Noble Gold prides its reputation on providing some best security for its client's precious metals investments with their flagship Texas state-segregated storage. 
Noble Gold Investments is an accredited business with an A+ rating from the BBB, Consumer Affairs Alliance, TrustLink Business-Consumer Alliance and the BBB.
Minimum Investment: $10,000 for direct transfers, $20,000 for IRA/401k rollovers
Annual Fees:$225 - 250
Pros
Diverse IRA options

Proven expertise from over 20 years of dealing with precious metal transactions.

Quick and easy process to get started with an IRA.

Secure and trusted Texas depository.

No hassle buyback policy

Top-notch security and photographic proof of purchase.
Cons
Fees are not very transparent on the company website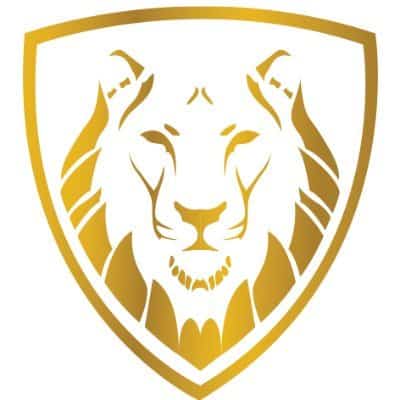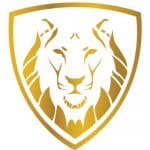 Best Gold IRA Company for Price Match Guarantee and Buyback Commitment
American Hartford Gold is one of the fastest-growing, family-owned gold IRA companies in the marketplace. Since it's founding in 2015 by CEO Sanford Mann, this Los Angeles, California-based company has been helping retirees and investors create a safe haven for their retirement assets through 401k and IRA rollovers.
American Hartford Gold leads the way as one of the best gold IRA companies by providing:
Price match guarantee
The best buyback guarantee in the industry 
Educational resources
Unparalleled customer support
American Hartford Gold holds an A+ rating from the BBB, top ratings from Consumer Affairs, a 5-star rating from Trustpilot, and has ranked #1 Gold Company by the Inc 5000. With strong celebrity endorsements from such names as Bill OReilly, Rudy Giuliani, and Rick Harrison, American Hartford Gold has solidified its name as a trusted company for your gold and silver investments.
Minimum Investment: $10,000
Annual Fees: $180 custodian fee
Pros
Competitive
Buyback program is the best in the industry
Excellent customer support and client retention
Wide range of precious metals to choose from around the world
Complete cost disclosure before the final sale.
Cons
No overseas depository options

Price list not available online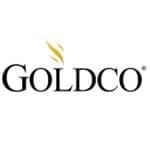 Best Godl IRA Company for Preparation-Minded Retirees & Low Fees
Goldco is one of the leading providers of gold, silver, and other precious metal IRAs for retirees interested in wealth protection. Goldco is renowned industry-wide for its customer service, specialized expertise, and established trust.
Retirees building their retirement investments, understandably, have many questions and concerns on the process of buying precious metals. Goldco provides knowledge and professionalism that help the average or seasoned investor feel confident in their choice. New clients pay no fees during the first year.
Goldco maintains is long held reputation by  providing the average investor with:
Expert customer service
Low fees
One of the highest buy-back guarantees
Established trust through with solid ratings through consumer advocate  groups
Founded in 2006 by CEO Trevor Gerszt, California-based Goldco has remained one of the top gold IRA companies and has earned an A+ rating by the BBB (Better Business Bureau) and a Triple-A rating from Business Consumer Alliance.
In addition to favorable industry ratings, Goldco customer reviews and testimonials have remained consistently positive over the company's decade-plus existence in the financial investing world. The company has nearly 500 reviews on TrustPilot with a 4.9 out of 5-star rating.
Minimum Investment: $25,000
Annual Fees: $175-$225/year
Pros
Low fees. New clients pay no fees during their first year.
The highest buyback guarantee in the industry
Exceptional customer service and consistent positive ratings
A+ rating by the BBB
Diversification of your portfolio and mitigating risk through Goldco
Cons
You must call or email the company to get started.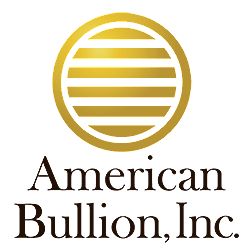 Best Precious Metals IRA Company for Education and Preparation-Minded Retirees
American Bullion, Inc. is a gold and precious metals IRA investment company located in Los Angeles, California, and specializes in self-directed gold IRAs. Established in 2009, shortly after the 2008 financial crash, by seasoned precious metals traders Orkan Ozkan and Nevtan Akcora, American Bullion Inc became a pioneer of the IRA rollover process and is still leading the way today.
Trust and confidence in American Bullion, Inc. continue to be won by a combination of:
Understanding the needs and concerns of their customers
A commitment to customer education and empowerment
Expert customer support
Ethics-centered mission
The company holds an A+ Plus rating from BBB, is a member of the National Ethics Association, a Triple A rating from Business Consumer Alliance, as well as high marks from Trust Link, Trustpilot, and Google Business.
Minimum Investment: $50,000
Annual Fees: Free Storage and custodian fees for the  first year
Pros
Pioneers in the IRA rollover process
The best educational resources for customer empowerment
Quality expertise and customer support
An ethics-centered company culture focused on the customer's individualized needs
Wide range of precious metals for IRAs and personal investment.
Excellent ratings from consumer advocate groups
Cons
Precious Metal Companies for Serious Private Investment - Review Summaries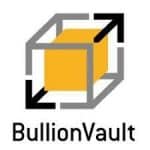 Best Gold Bullion Company for Gold Trading and Serious, Private Investors
BullionVault is for serious private investors who want full control over the buying and selling of their gold assets.
BullionVault remains the best gold bullion investment company for gold trading and serious, private investment by providing:
Access to the professional bullion market.
Wholesale bullion at lower prices
A platform for direct exchanges between investors.
Only online platform to buy or sell  24/7/365
Established in 2005 and located in west London, the company holds over $3.7 billion of bullion and assets for more than 100,000 users making it the world's largest online investment gold service. Gold makes up $2.8 billion of this impressive figure - more than the gold reserves of most countries. The largest stock of privately-held bullion in the world. Trust is built into the name.
Minimum Investment: No minimum trade size (except that the increment is in whole grams)
Annual Fees: Storage varies based on a specific asset. See Full Review or site link for details.
Account opening, Depositing Funds, Insurance: Free
Pros
The largest professional market for gold bullion available.
Winner of the Queen's Award for International Trade in 2013
Greater freedom and control over your investment through peer-to-peer buy and selling
Full owner control over the trade and selling of their bullion.
Greater security and variety of worldwide vaulting location options.
Cons
The company does not specialize in IRA's or IRA rollovers.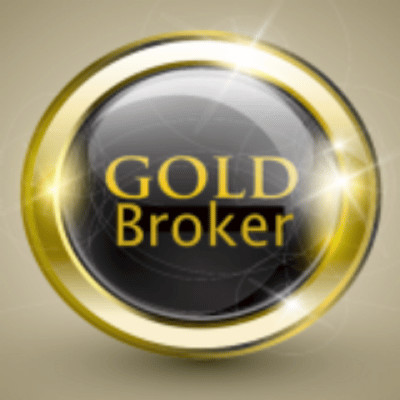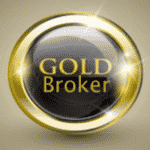 Best Gold Bullion Company for Storage and De-Centralized, Direct Ownership
Gold Broker appeals to the steadfast, independent-minded investor who wants greater control over the holding, access, and storage of their gold investments. The company does this in a number of ways.
GoldBroker.com remains one the best gold bullion companies for independent private investment  because it provides:
Direct and complete ownership of gold.
High-quality segregated storage and insured security.
Private access to stored gold assets without supervision.
De-centralized storage and access outside the vulnerable banking system
Founded in 2011, Gold Broker offers freedom and flexibility for independent-minded, private investors who want greater control over their physical investments outside the centralized banking system and the ability to access their gold or other precious metals at any time without supervision. Private, direct, and complete asset control.
Gold Broker ensures the liquidity of your precious metals investment with a guaranteed buyback policy. The company's support agents provide personalized assistance to clients during the entire investment and resale process.
Today, the Gold Broker manages a stock of precious metals worth several hundred million euros.
Minimum Investment:$10,000 (excluding service fees)
Annual Fees: Fees will vary based on asset investment value. See the site link provided for more information.
Pros
De-centralized model for precious metal investment outside the banking system.
High-quality gold and silver from prestigious mints and refiners certified by the London Bullion Market Association (LBMA).
Offers investors direct and complete ownership of their precious metals with private access to the vaults.
Guaranteed buy-back policy
Secure storage outside the banking system by an independent third party
Internationally insured at the LBMA price.
Cons
The company does not specialize or provide IRA or IRA rollover services.
Gold IRA and Precious Metals Diversification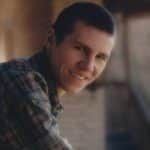 Adam ONeill
Author, lifelong investor, and creator of PreciousMetalsInvestmentPortfolio.com.