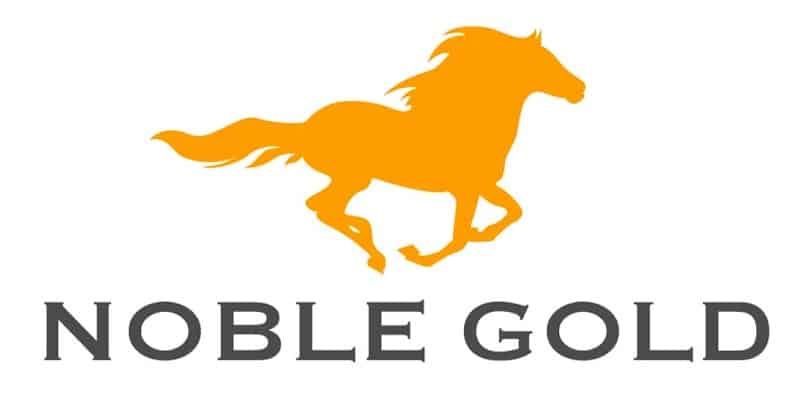 Noble Gold Investments Review
Best Precious Metals IRA Company for Storage and Product Diversity for Independent-Minded Investors
Costs, Fees, Storage Options, BBB Ratings, Pros and Cons
preciousmetalsinvestmentportfolio.com
Disclaimer: Precious Metals Investment Portfolio may receive compensation from many or all of the companies listed,  including Birch Gold. This is how we maintain our free service for consumers.
The best gold IRA company will vary based on the investor's very specific individual goals and needs. The standard questions arise: Is Noble Gold legit? What are the IRA fees and minimum investment amounts? And, more importantly, what are the more company-specific qualities? We will cover all of this, in-depth, in this article.
Noble Gold Investments remains the best gold IRA company for beginning and independent-minded investors. To better understand what Nobel Gold provides, we will cover the following points and much more:
Who owns Noble Gold Investments
Noble Gold Investments BBB ratings
Noble Gold Minimum Investments
Noble Gold Investments Services
Noble Gold Survival Packs
Noble Gold's Storage and Security Options
Who Owns Noble Gold Investments?
Launched in 2016 by Charles Thorngren and Colin Plume, Noble Gold Investments is one of the newer gold IRA companies in the industry. Their executive staff, however, has over 20 years of combined experience in the precious metals industry. Originally founded as an offshoot of Regal Assets, Noble Gold has grown at a rapid pace in this highly competitive market.
Noble Gold provides beginning investors greater access to entry into the gold investment market as well as appeal to independent-minded investors that seek greater control over their gold investments.
Noble Gold Investments BBB
Noble Gold Investments is touted for their exceptional user-friendly online interface, fiercely independent and unique product offerings well as overwhelmingly positive customer service feedback. Noble Gold is an accredited business with the A+ rating from the BBB, and boasts high rating from Consumer Affairs Alliance, TrustLink Business-Consumer Alliance.
Noble Gold Investments Minimum Investment
Noble Gold provides a low barrier to entry into the gold IRA and precious metals investment space. Noble Gold's investment minimum varies based on the product. Investment amounts start at $2,000 in order to open an account. It is $10,000 for direct transfers, $20,000 for IRA/401k rollovers.
For a company of this quality and collective expertise, this is a huge advantage to beginner and experienced investors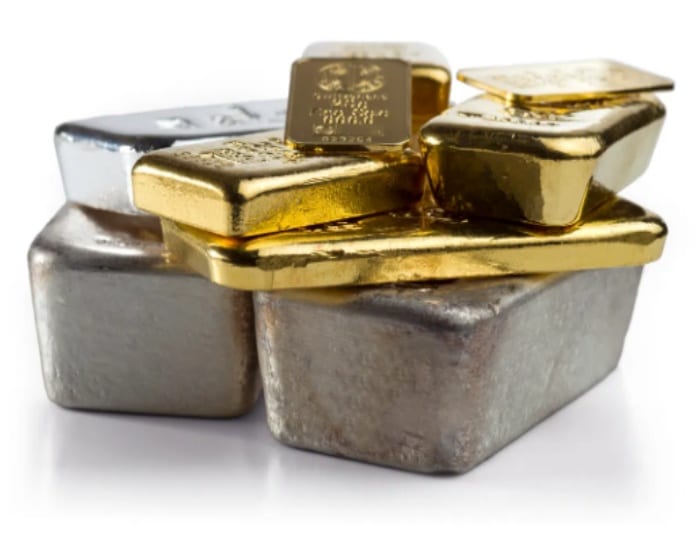 Noble Gold Investments Services
Noble Gold Investments provides investors with both gold and silver IRA options that can be in the form of either a Roth or Traditional IRA. This allows investors to invest in either physical gold or silver for their retirement on a tax-advantaged basis. Gold and silver each have their own unique properties and valuable industrial uses.
Both IRA options have their specific tax advantages depending on your specific situation. Traditional IRAs allow you to invest with pre-tax dollars and only pay taxes when you withdraw from the account. By contrast, in a Roth IRA, you pay with post-tax dollars but distributions from this specific IRA are tax-free.
Also, Noble's precious metals options include platinum and palladium. This gives Noble Gold an edge over many of its competitors that only provide gold and silver investment options.
Noble Gold provides in-depth educational resources and their expert customer support team can steer you in the right direction for your specific goals.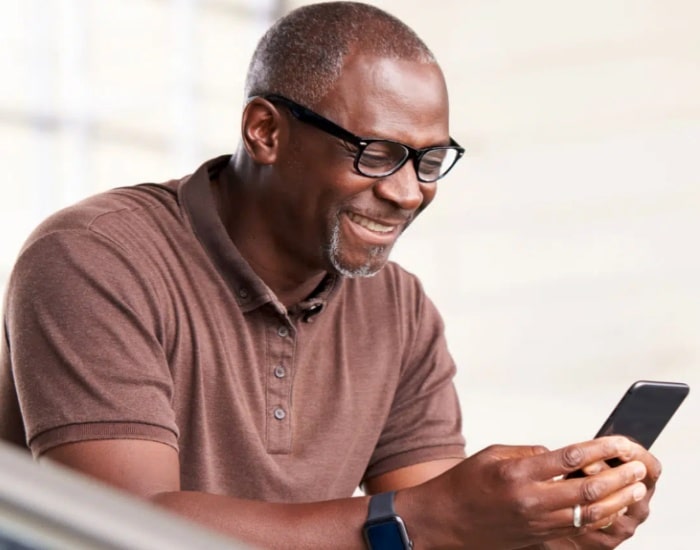 Easy Website Navigation and Account Setup
For investors eager to get started , Noble Gold Investments provides a simple online IRA setup form that can be filled out in a matter of minutes. Once submitted, a Noble Gold agent will reach out to assist in completing the process by assigning you a custodian.
The heavy lifting of processing the transfer of your funds is done by Noble by working directly with your precious metals custodian. Your 401(k) or IRA rollover is processed to your Noble Gold account quickly so you are freed up to make your precious metals selections.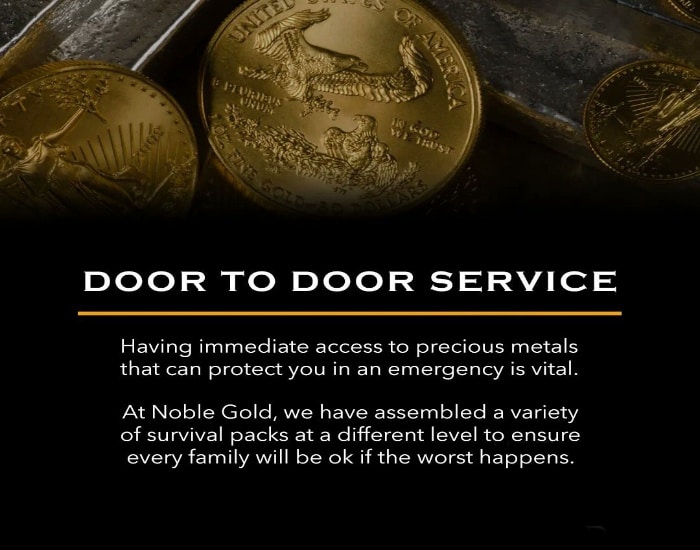 Noble Gold Investments Survival Pack
For the more independent-minded investors looking for more control, Noble Gold provides Royal Survival pacts for quick access to gold and silver. Particularly, in the event of catastrophic economic collapse and national emergency.
Precious metals can be exchanged for goods and services. They are real money with real worth. Not fiat. The world has never looked more volatile and unstable than now. Noble allows you to be prepared for the unknown.
Noble Gold offers a range of Royal Survival Packs priced from $10,000 to $500,000 plus. Delivered to your door and stored in your home, you have ultimate control over your gold investments. Peace of mind.
Storage and Security Options
Best Texas State-Secured Storage Facility
Noble Gold stores your gold and precious metals in a registered secure depository facility. Your gold and silver can now be stored safely without it ever leaving the Republic of Texas. Why store in Texas? Texas maintains and protects its state rights fiercely.
Noble Gold Investments has secured a partnership with IDS (International Depository Services) in Dallas. This provides the first and only private secure depository facility in the south for gold and precious metals storage needs. Before this, the only depositories available with  Noble Gold in the U.S. was Delaware. Delaware and New York no longer have the monopoly on precious metals storage.
Rest easy knowing your gold and silver investments are guarded well. Visit the storage facility to see your gold and physical precious metal investments at your convenience.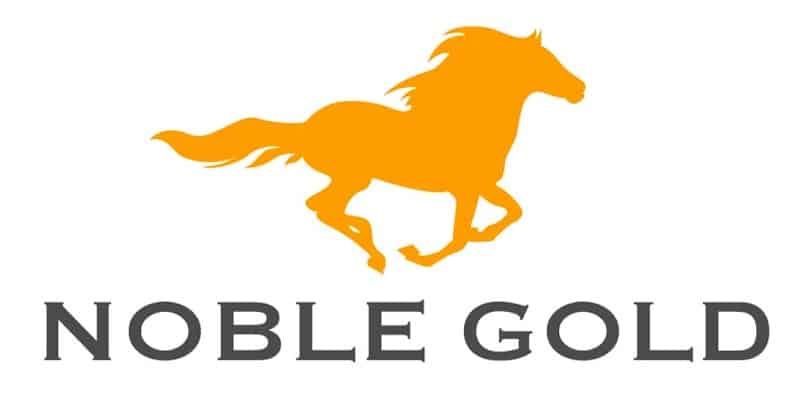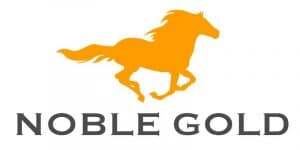 QUICK SUMMARY
Minimum Investment: $2,000 to open an account, $10,000 for direct transfers, $20,000 for IRA/401k rollovers
Setup/Annual: $80/$225 - 250
Promotion: 1st-year fees waived for qualifying IRAs
What is a Noble Gold IRA?
If you have an existing IRA and 401(k) plan, you can roll it into a Gold IRA. Noble Gold helps protect your retirement savings by investing in a self-directed gold IRA that you control through the ownership of tangible, physical precious metals. Noble makes opening a gold IRA account a painless process.  The company's expert staff will assist you in the account creation and funding process, assist with the IRA rollover, and educate you on how to buy gold for your specific IRA. Gold IRAs serve as a good hedge against inflation since gold prices generally move in the opposite direction of paper assets.
Why Invest in A Noble Gold IRA?
The answer is simple...Diversification, stability, tax efficiency, and global acceptance. A Noble Gold IRA is a great way to diversify your retirement portfolio in the event of market downturns and paper assets begin losing value. Gold investments will typically increase in value when markets go south. And when markets are up, gold still tends to increase in value. In fact, gold is up more than 440% over the last 20 years.  Unlike stocks and bonds, gold is a physical asset that you can own.
Gold IRAs are one of the most tax-efficient investment options available. You can also defer your tax payments, or often skip paying tax on capital gains. Noble Gold's experts can advise on how to get additional tax breaks.
As stated many times before, gold has historically been a stable and reliable asset that increases in value over time despite market fluctuations. Whether it is a bull or a bear market, precious metals are an asset that educated investors have held throughout history.
Gold is the only currency that's accepted around the world. While local and foreign fiat is always prone to volatility and a skeptical eye, gold is king and remains so.
Independent-Minded Investors and Retirees Choose Noble Gold for their IRA Rollovers and Precious Metal Investments
Noble Gold IRAs are a good choice to leverage the benefits of investing in gold and other precious metals while diversifying your investment portfolio, protecting your retirement savings, and weathering cycles of inflation and recessions. Educated investors who want greater control over their assets choose Noble Gold IRA's for the stability that they provide. Security of your investment should be a foremost concern, for which Noble Gold takes very seriously.
Whatever your gold investment reason, Noble's customer-centered, no-nonsense approach is the right place to help manage your 401K or IRA rollover. Noble Gold's painless process makes it easy for you to get the benefit of owning physical gold and silver while safeguarding your hard-earned retirement.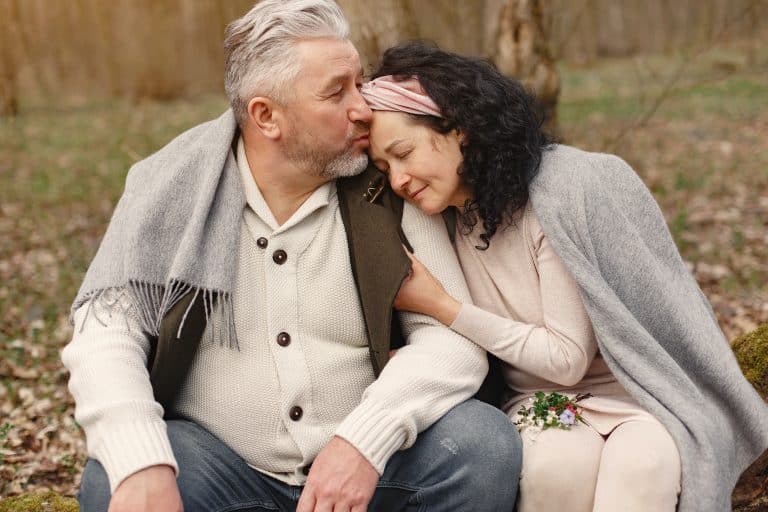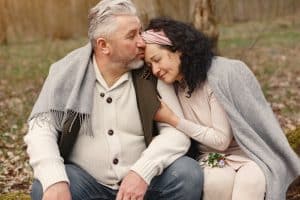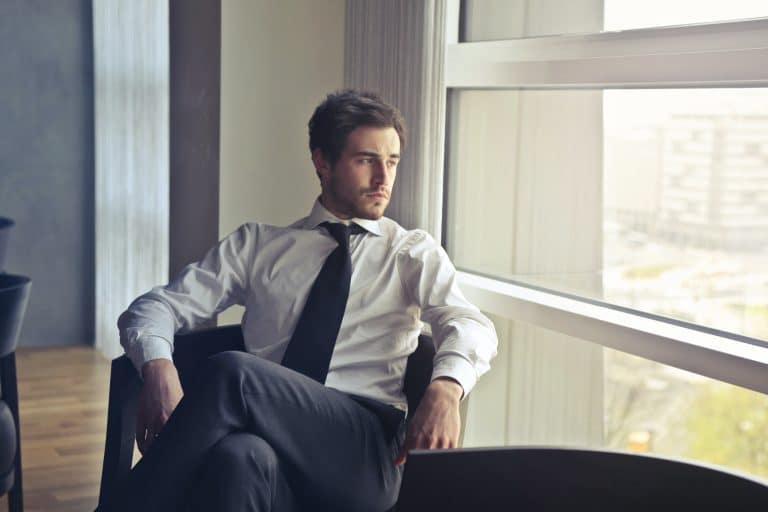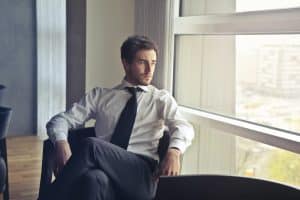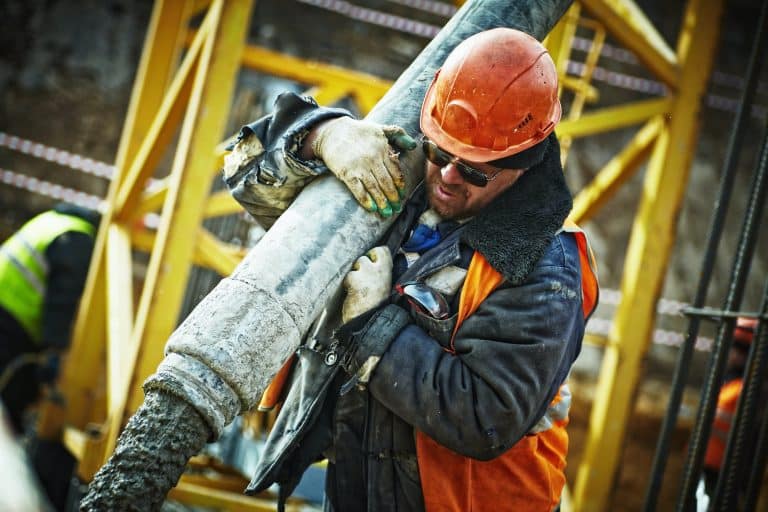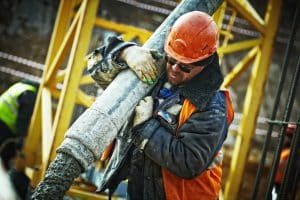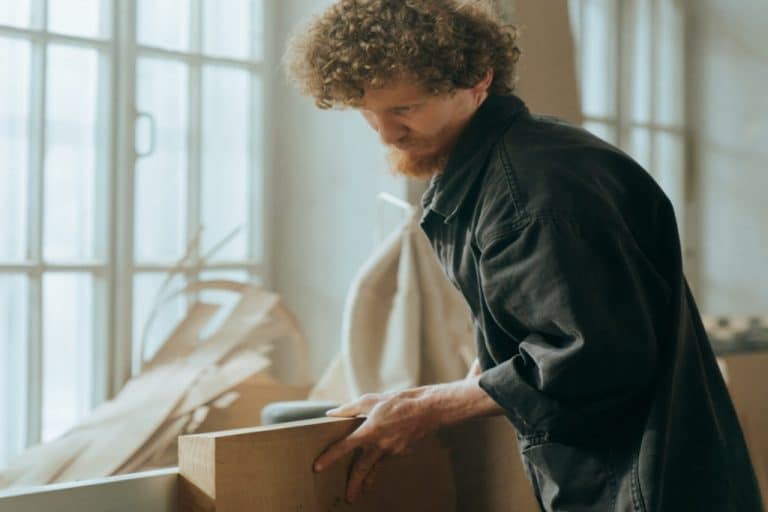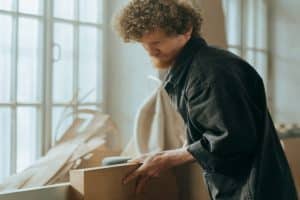 Educated, Soverign Investors and Retirees Buy Gold and Silver to Protect their Savings from Economic Instability and Bear Markets
Gold IRAs provide protection from stock market volatility and offset inflation and geopolitical instability. Buying power is the main thing that matters when one is retired, not how many dollars are in the bank. In retirement, when true inflation reaches 15%, the cost of living potentially doubles every 5 years. One of the key benefits of investing in gold is offsetting the weakening dollar and thereby securing your retirement savings.
The company offers a great selection of IRA eligible gold and precious metals for IRA rollovers. Whether it is a bear or a bull market, precious metals are the ideal asset to hold for diversification. Noble provides an excellent combination of diverse IRA products as well as unconventional investment products such as survival packs.
Noble Gold Investments provides numerous means to protect your wealth from the biting teeth of inflation and cyclic recessions.The tides can change very quickly and preparation is key. Noble Gold provides the tools you need to make the best-informed decision to protect and grow your wealth.
Noble Gold's selection of IRA eligible coins includes but is not limited to:
American Gold Eagle Coins

American Gold Eagle Proof Coins

Four-Piece Set Proof Gold American Eagle Coins

Canadian Gold Maple Leaf Coins

Pamp Suisse 100 Gram Gold Bar
Perth Mint 1-Ounce Gold Bar
Johnson Matthey 1-Kilograph Gold Bar
Pamp Suisse Lady Fortuna Gold Bars
Australian Gold Kangaroo Coins

Austrian Gold Philharmonic Coin
Precious Metal IRA Rules?
What Precious Metals Are IRA approved?
Noble Gold store all client precious metals using International Depository Services for  storing your precious metals. IRS-approved vaults are offered for storage in locations in Texas and Delaware.
Gold coins must be at least 99.5% pure, and silver coins must be at least 99.9% pure per IRS regulations. However, the IRS code makes an exception in fineness for gold American Eagles which are well under the 99.5% pure standard.
Gold bullion bars should be fabricated by COMEX, NYMEX, or other ISO 9000-approved refiners.
Proof gold coins should come in their original packaging accompanied by a certificate of authenticity.
What are Noble Gold's IRA Minimums & Fees?
$225 / $250 (if stored in a depository;
Gold IRA Company Comparisons
Noble Gold Investments vs. Other Gold IRA Companies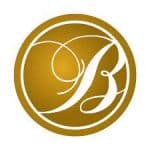 Annual Fee: Fees vary
Minimum Investment: $10,000
Promotion: 1st year fees waived          (over $50k accounts)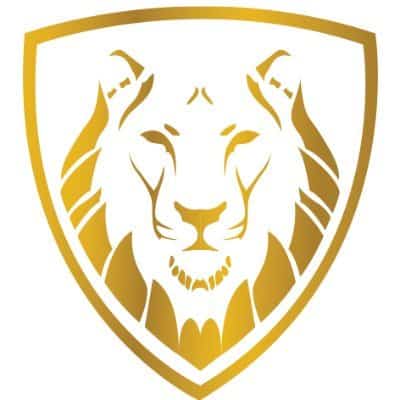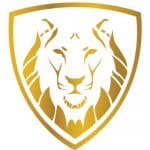 Annual Fee: $180
Minimum Investment: $10,000
Promotion:  Free Storage and custodian fees for the  first year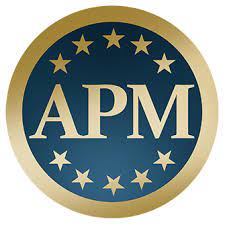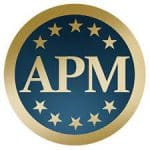 Annual Fee: $180
Minimum Investment: $50,000
Promotion: See official site
Pros and Cons of Gold Investing with Noble Gold
✓Gold and Silver IRAs available in the form of a Roth or Traditional IRA
✓Perfect for beginning and independent-minded investors who want more control of their investments.
√First-year fees are also waived for qualifying IRAs.
✓ Unconventional Royal Survival Packs available if you want to have quick access to your assets in the event of an emergency.
✓Platinum and Palladium investments available
✓Secure Texas state-segregated storage
✓User-friendly online navigation to easily start investing
✓Fees are not very transparent on company website
The Time is Now to Protect Your Retirement Wealth from Looming Inflation and Economic Instability with Gold and Silver
In the span of 15 years, the average US citizen has seen the continuous inflating of the money supply, volatile markets, the longest recession in history with another one on the horizon, and an ongoing pandemic that stretched supply chains and put millions out of work.
Whether you are retired or an independent  entrepreneurial  investor, people like you who have worked hard for years to build your assets are looking to safeguard them with alternatives like precious metal investments. Although relatively new compared to the rest of their competitors, Noble Gold Investments has become a growing and trusted company in the Gold IRA marketplace.
Click the banner below to visit Noble Gold's official site to get started  on your gold and silver investment planning.
Noble Gold's proven track record of customer service, seamless online setup process, an expansive selection of precious metals, well-vetted storage services, and alternative investments outside the standard gold IRA sphere makes up the bedrock of the company's trusted reputation and unique approach to the precious metals investment market. First-year fees are also waived for qualifying IRAs.
Weathering a bear market or cycles of inflation and recession is about preparation and managing risk. Noble Gold Investments has proven to be a safe and trusted choice for your retirement planning and wealth-building needs. To get started investing with Noble Gold and receive a free investing guide, click the button below.
Noble Gold's Testimonials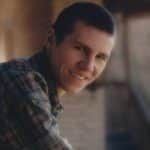 Adam ONeill
Author, lifelong investor, and creator of PreciousMetalsInvestmentPortfolio.com.