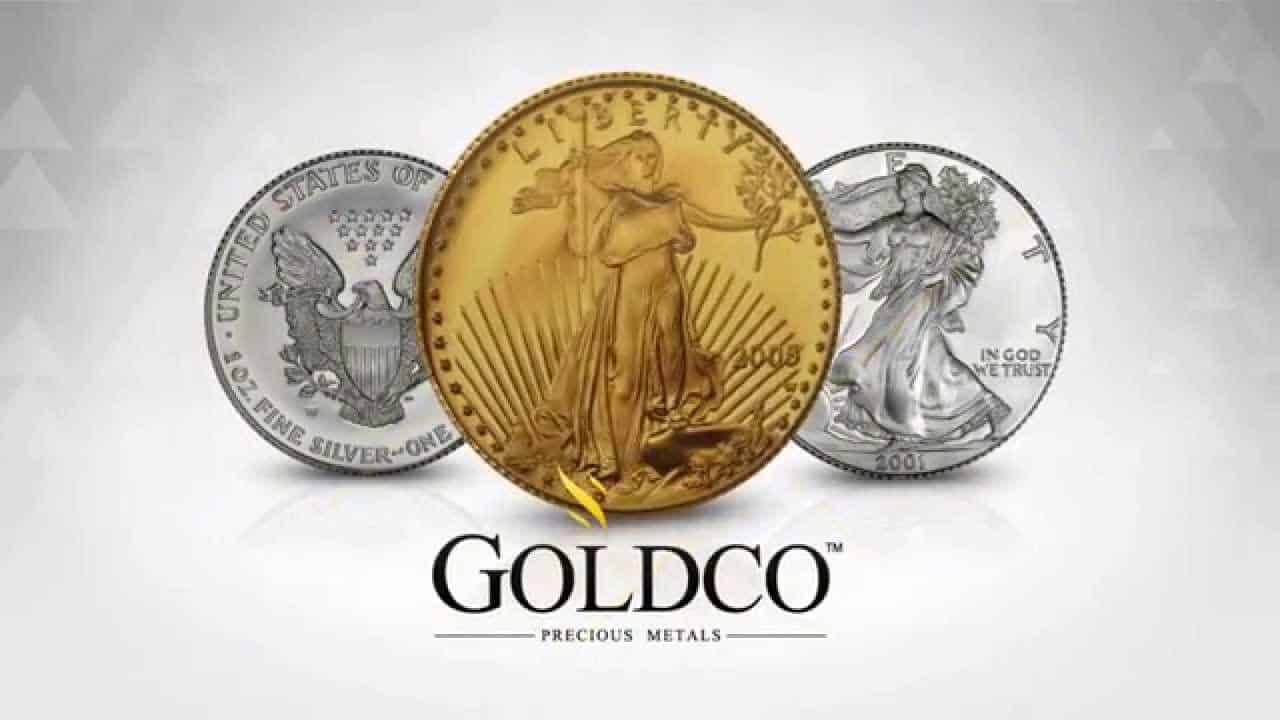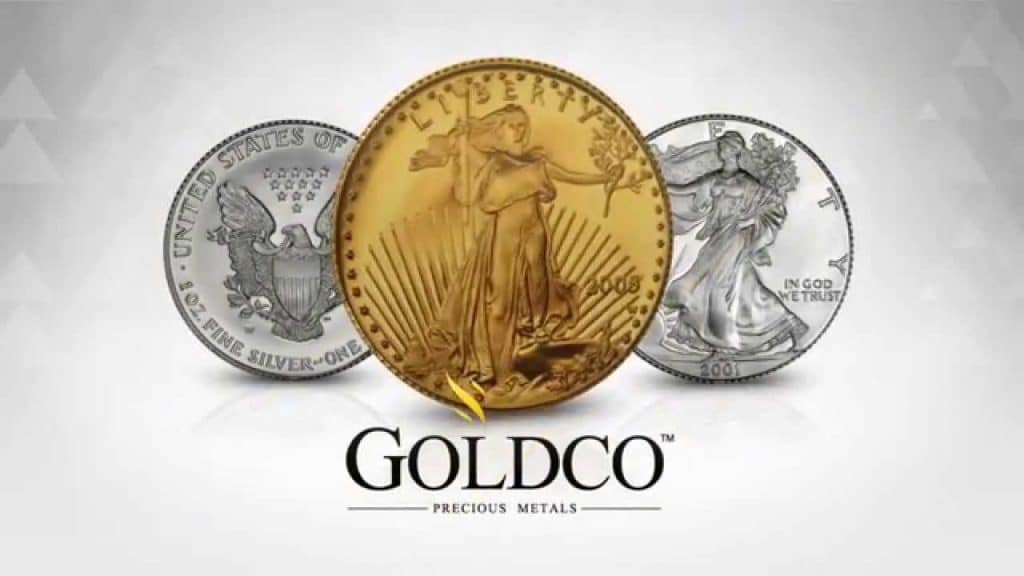 Goldco Review: Best for Preparation-Minded Retirees & Low Fees
Costs, Fees, Storage Options, BBB Ratings, Pros and Cons
preciousmetalsinvestmentportfolio.com
Disclaimer: Precious Metals Investment Portfolio may receive compensation from many or all of the companies listed,  including Birch Gold. This is how we maintain our free service for consumers.
Goldco is one of the leading providers of gold, silver, and other precious metal IRAs for retirees interested in wealth protection. Goldco is renowned industry-wide for its customer service, specialized expertise, and established trust.
Retirees building their retirement investments, understandably, have many questions and concerns on the process of buying precious metals. Goldco provides knowledge and professionalism that help the average or seasoned investor feel confident in their choice. New clients pay no fees during the first year.
Founded in 2006 by CEO Trevor Gerszt, California-based Goldco has remained one of the top gold IRA companies and has earned an A+ rating by the BBB (Better Business Bureau) and a Triple-A rating from Business Consumer Alliance.
In addition to favorable industry ratings, Goldco customer reviews and testimonials have remained consistently positive over the company's decade-plus existence in the financial investing world. The company has nearly 500 reviews on TrustPilot with a 4.9 out of 5-star rating.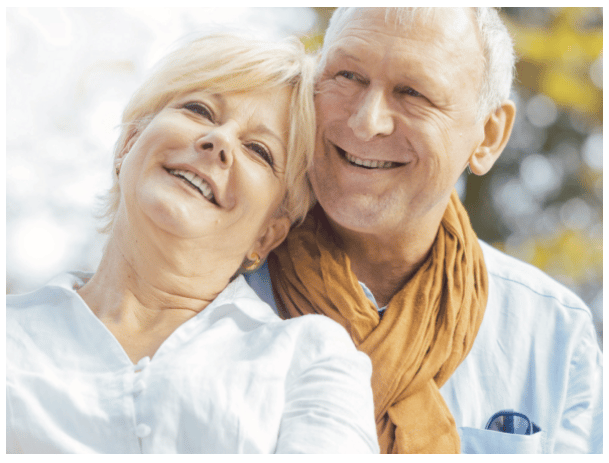 Self-Directed Gold IRA
Gold's purchasing power has remained stable and consistent over time, while the US dollar has lost 98% of its purchasing power since 1971.
Goldco's goal is to make it easy for you to get the benefit of owning physical gold or silver and put you back in control of your retirement savings.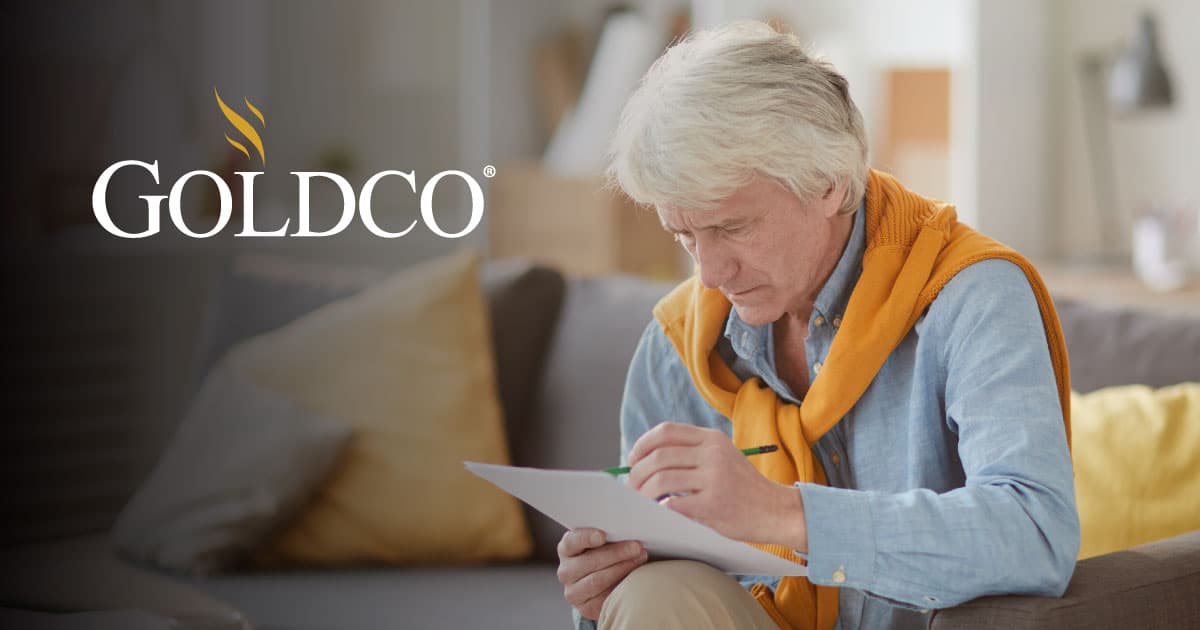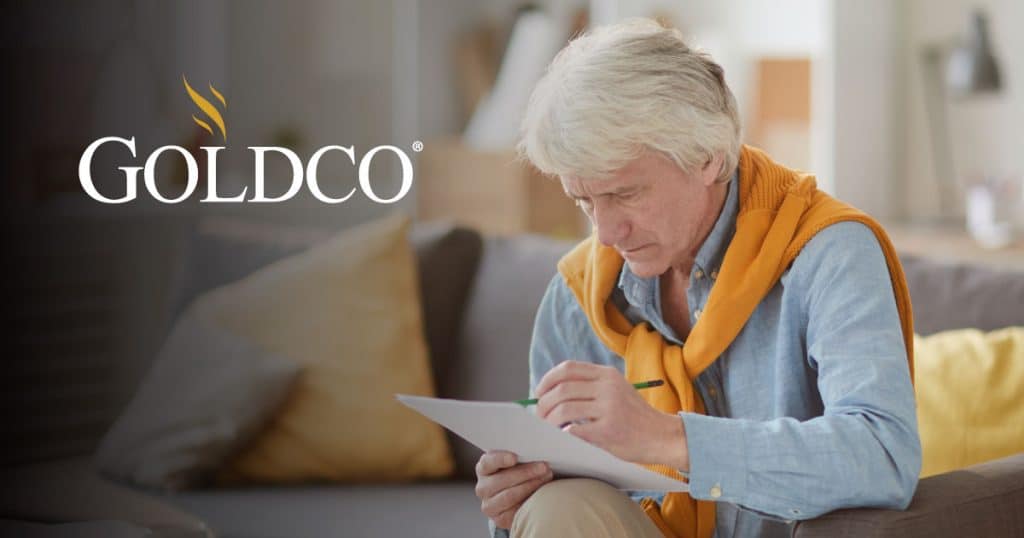 Self-Directed Silver IRA
Silver's limited supply and increased demand continue to drive its long-term value and provide portfolio asset diversification.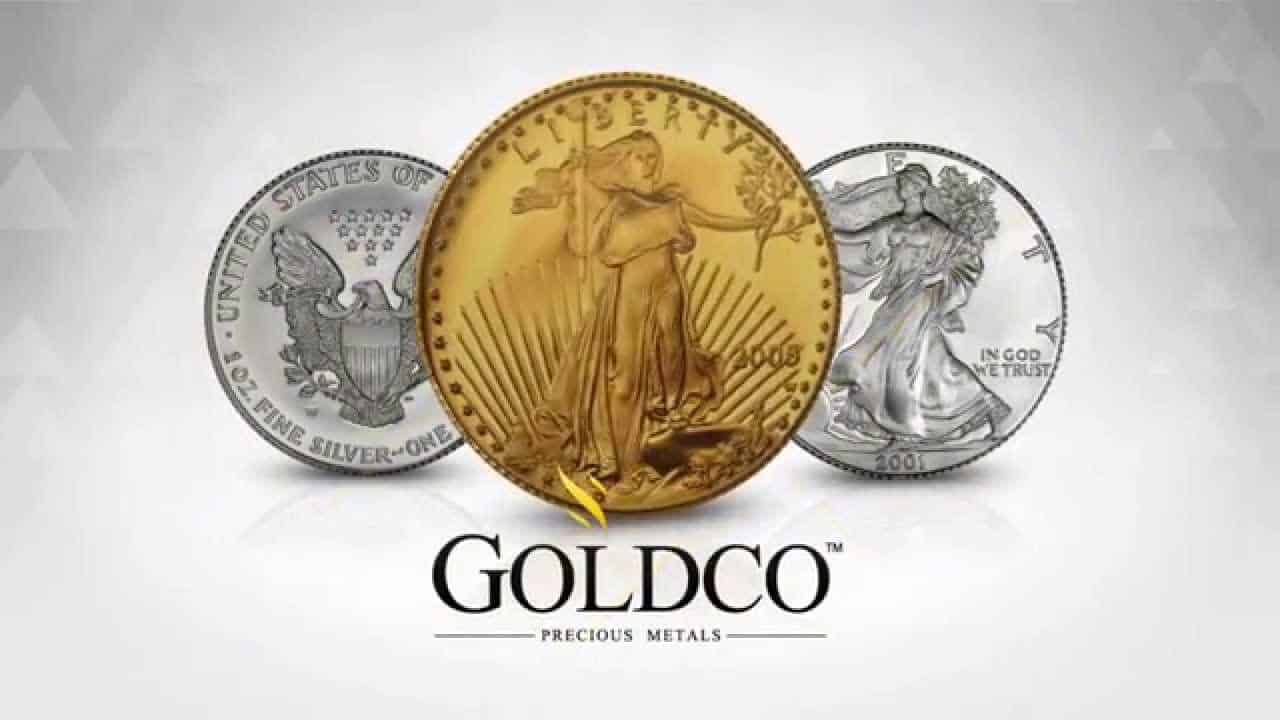 Buy Gold and Silver
Protect your retirement wealth against inflation and economic uncertainty by buying gold and silver coins outside of a Precious Metals IRA.
Coins can be shipped directly to your doorstep or to the depository of your choice. You may even qualify for free storage.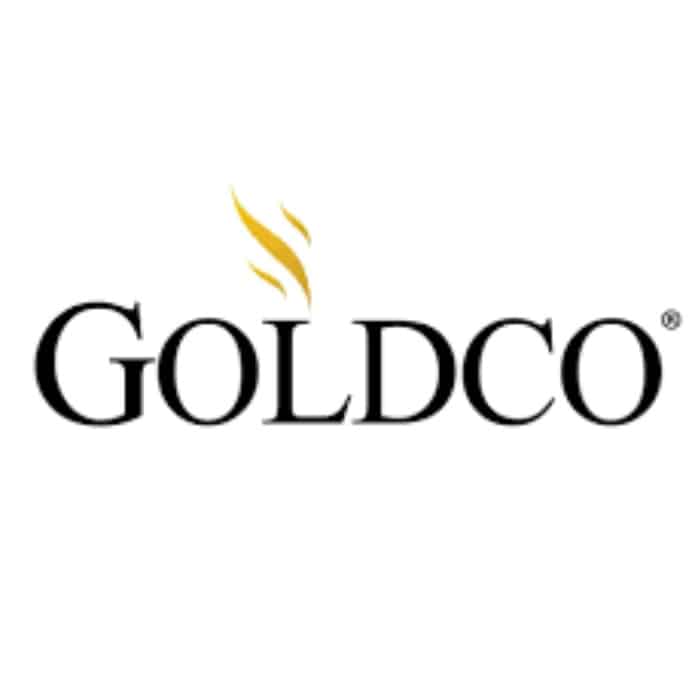 QUICK SUMMARY
Minimum Investment: $25,000
Fees: $175-$225/year
Promotion: 5% back on metals over $50k
Prepared Retirees Buy Gold and Silver as a Store of Value to Protect and Diversify their Savings from Economic Instability
Gold IRAs protect retirement investors from stock market volatility, geopolitical instability and weathering the inevitable cycles of inflation and recession. Whether it is a bear or a bull market, precious metals are the ideal asset for retirees to hold for diversification. The tides can change very quickly and preparation is key.
Solely investing in stocks, bonds, and paper assets can expose retirement accounts to risk and vulnerability. Prepared retirees choose Gold IRAs for the stability that precious metals provide because they act as insurance and a hedge against an ever devaluing dollar. From Precious Metal IRAs to direct purchases of precious metal bars or coins, Goldco is a leader in precious metals industry.
Educated Retirees and Prepared Investors Choose Goldco for their Gold IRA
How is gold a store of value?
Gold and other precious metals act as a  store of value because they maintain their value over a long period. Since 1971, the US dollar has lost 98% of its purchasing power while gold has remained stable over time.  Serious investors choose a Goldco self-directed precious metals IRA for the flexibility and control it gives them.
Gold IRAs are the ideal choice to leverage the benefits of investing in gold and other precious metals while diversifying your investment portfolio, saving for retirement, as well as building and protecting wealth.
Whatever your reason, Goldco is the right vehicle to help manage your present IRA or 401K rollover. Goldco's goal is to make it easy for you to gain the benefit of owning physical gold and silver for safeguarding your hard-earned retirement and also improving the performance of your portfolio.
What Is a Goldco IRA and How Does A Precious Metals IRA Work?
Goldco offers two primary services: Precious Metals Individual Retirement Accounts (IRAs) and direct purchases.
Goldco offers gold IRAs, silver IRAs, or a combination of both whether through setting up a new precious metals IRA or managing the rollover of an existing retirement plan into an IRA.
Similar to a traditional IRA, gold and silver IRAs offer tax benefits and allow individuals to prepare and protect their retirement as well as grow their wealth. The main difference, however, instead of a stock investment portfolio plan, you can invest in gold and silver coins and bars. Tangible physical assets.
Goldco offers a simple online application form to help you start the process of creating a self-directed IRA account or rolling over an existing account. You'll just need to provide information on how the account will be funded, and a member of Goldco's team will work with you to get the money transferred to your new account.
Any investor can buy precious metals through the company regardless of earned income or age. When directly buying precious metals outright, the assets should be secured in a vault or depository location of some fashion.
If you are unsure which options make the most sense for you to invest in, the experts on Goldco's team will answer any questions you may have, offer advice and information to help you make the right choice.
Goldco's selection of IRA eligible precious metals includes but is not limited to:
Gold American Eagle Coin

Gold Buffalo Coin

Gold Maple Leaf Coin

Numerous PAMP Suisse and Perth Mint gold bars of various sizes
Precious Metal IRA Rules?
What Precious Metals Are IRA approved?
Certain IRS regulations apply. Not all gold or silver pieces may be held in an IRA. Gold coins must be at least 99.5% pure, and silver coins must be at least 99.9% pure per IRS regulations. However, the IRS code makes an exception in fineness for gold American Eagles which are well under the 99.5% pure standard.
Gold bullion bars should be fabricated by COMEX, NYMEX, or other ISO 9000-approved refiners.
Proof gold coins should come in their original packaging accompanied by a certificate of authenticity.
What are Goldco's Fees & Minimums?
Storage and Maintenance fees: $0
Click the Button Below to Request Your Free Goldco Gold IRA Guide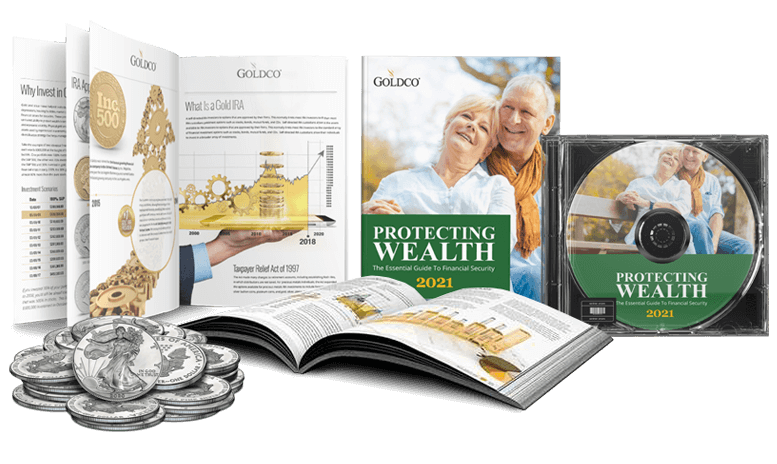 Pros and Cons of Gold Investing with Goldco
✓You must call or email the company to get started.
✓IRA minimum deposits start at $25,000
Goldco vs. Other Gold IRA Companies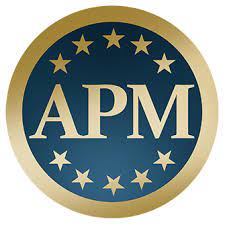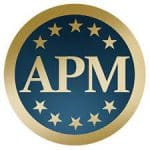 Annual Fee: $180
Minimum Investment: $50,000
Promotion: See official site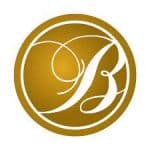 Annual Fee: Fees vary
Minimum Investment: $10,000
Promotion: 1st-year fees waived          (over $50k accounts)
Annual Fee: See Site for fees
Minimum Investment: $2,000 - 5,000
Promotion: 1st-year fees waived for qualifying IRAs
The Time is Now to Protect Your Retirement Wealth from Looming Inflation and Economic Instability with Gold and Silver
In the span of 15 years, the average US citizen has seen the continuous inflating of the money supply, volatile markets, the longest recession in history with another one possibly on the horizon, and an ongoing pandemic that stretched supply chains and put millions out of work.
Whether you are retired or a high-earning investor, people like you who have worked hard for years to build your assets are looking to safeguard and protect them with alternatives like precious metal investments.
With A+ ratings by the BBB, AAA rated by Business Consumer Alliance and awarded INC 5000 recognition for 6 years, Goldco has remained one of the top trusted Gold and Silver IRA companies in the industry. Retirees and preparation-minded investors see the value of portfolio diversification through precious metals using self-directed IRAs or 401K rollovers.
To get started with Goldco on building your retirement investments with gold and silver, visit their official site to receive a free information guide by clicking the button below.
Goldco is a great choice for serious investors, retirees, or general preparedness.
Goldco IRAs diversify by owning physical investments. Precious metals have stood the test of time and will be around forever. Goldco is the right choice to help manage  and diversify your retirement investment portfolio with physical assets that will never go out of style and provide savings protection.
A Goldco Precious Metals IRA can help protect your wealth from economic and stock market volatility. If the present state of the marketplace makes you nervous, minimize your risk with precious metal investments—which tend to move in the opposite direction of traditional securities. With a proven record great customer service, low fees and one the best buyback policies in the industry, you can rely on Goldco's professional guidance in times of uncertainty. When the market is on the downturn and the dollar is in a spiral, gold and silver can help you ride out the cycle until things start to swing back up.
Are you nearing retirement and fear another financial crisis? If you are nearing retirement or are already retired, a precious metals IRA will add stability when you need it the most. Another financial crisis like the one in 2008 can strike at any time. Protect and build your wealth with a Goldco Precious Metal IRA.
Customer Reviews   4.84/5
Customer Complaints
19 complaints closed in last 3 years
12 complaints closed in last 12 months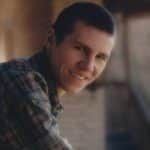 Adam ONeill
Author, lifelong investor, and creator of PreciousMetalsInvestmentPortfolio.com