American Bullion,Inc Review
Best Precious Metals IRA Company for Education and Preparation-Minded Retirees
Costs, Fees, Storage Options, BBB Ratings, Pros and Cons
Disclaimer: Precious Metals Investment Portfolio may receive compensation from many or all of the companies listed. This is how we maintain our free service for consumers.
American Bullion, Inc. is a gold and precious metals IRA investment company located in Los Angeles, California, and specializes in self-directed gold IRAs. Established in 2009, shortly after the 2008 financial crash, by seasoned precious metals traders Orkan Ozkan and Nevtan Akcora, American Bullion Inc became a pioneer of the IRA rollover process and is still leading the way today.
The company holds an A+ Plus rating from BBB, is a member of the National Ethics Association, a Triple A rating from Business Consumer Alliance, as well as high marks from Trust Link, Trustpilot, and Google Business.
Trust and confidence in American Bullion, Inc. continue to be won by a combination of:
Expert customer support
Understanding the needs and concerns of their customers
A commitment to customer education and empowerment
Ethics-centered mission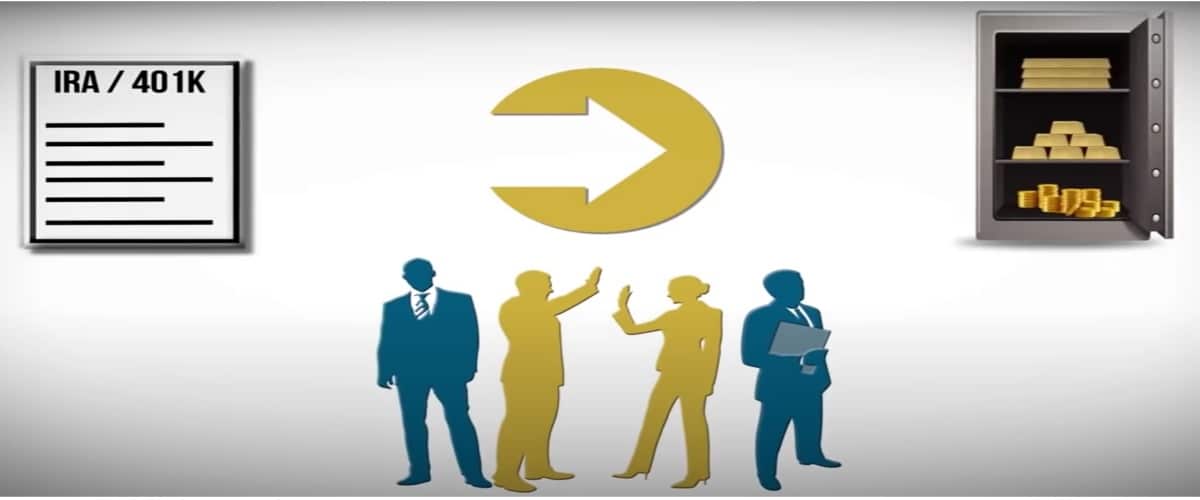 American Bullion, Inc. is considered the trusted name in Gold IRAs because they make a normally complex process simple. The company provides its customer's retirement accounts with a broad range of IRA investment products, including both IRA rollover services as well as non-retirement precious metals purchase options. These personal purchases can be shipped directly to your home.
For IRA rollovers, the company will guide you through the entire process and clear up any confusion along the way. Just choose your desired precious metals and American Bullion will expedite the buying and rollover process with ease and transparency.
American Bullion's self-directed IRA is a type of retirement account where the account holder makes the investment decisions, specifically where to invest and how much. You have more flexibility and control of your investment decisions than a conventional IRA. You are not restricted to the most common of assets such as stocks, bonds, CDs, and mutual funds.
The company's streamlined process allows you to set up a new account with your personal funds in an easy and hassle-free way. The IRA rollover process can be started by submitting an online application or by a mere phone call. An American Bullion representative will move you seamlessly through the process
The company holds an impressive and wide variety of IRA eligible gold and precious metals: gold, silver, palladium, and platinum investments in the form of coins, bars, bullion or proof. This sets American Bullion apart from its competitors whose products are limited to gold and silver investments. American Bullion Inc is a one-stop, full-service broker.
If you have an existing traditional or simple IRA, 401(k), or another qualifying plan, you can roll it into a Gold IRA. A dedicated American Bullion expert can provide you with information and even make recommendations based on your current situation and investment positions. Just specify which IRA eligible gold, silver, platinum, or palladium you desire and how much money you want to invest and American Bullion will take care of the rest of the heavy lifting.

Understanding The Needs and Concerns of Their Customers
Educated Retirees and Prepared Investors Trust American Bullion, Inc to Secure and Protect Their Retirement Savings from Inflation and Economic Instability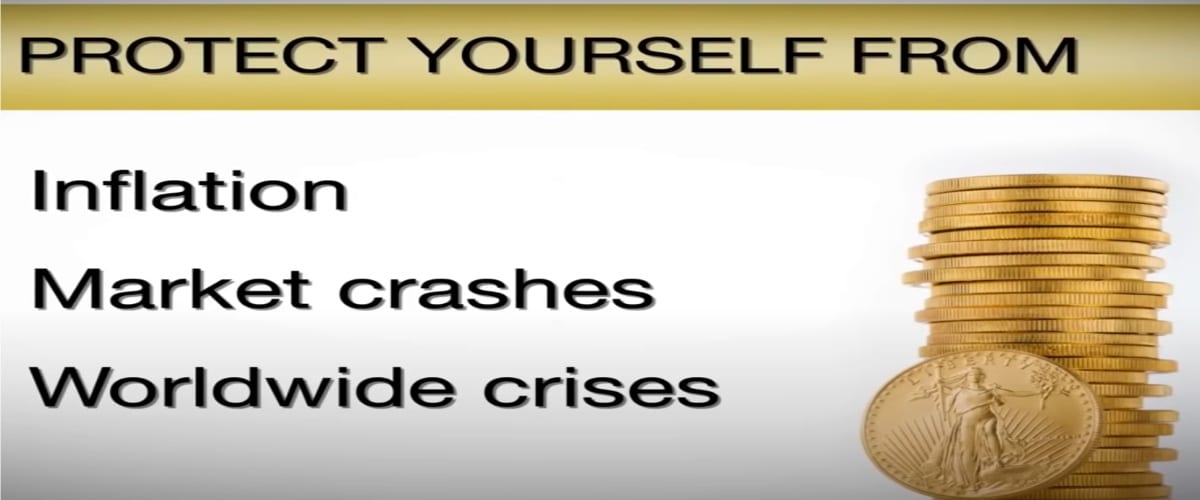 American Bullion understands the fears, pains, and concerns of retirees that are seeing their hard-earned retirement savings being eaten up by forces out of their control.
American Bullion IRAs provide a hedge against dollar devaluation and protection from stock market volatility, geopolitical instability and weathering the inevitable cycles of inflation and recession. Whether it is a bear or a bull market, precious metals are the ideal asset to hold for portfolio diversification and retirement. Many retirees from numerous industries and professions have realized the benefits of investing in gold with American Bullion, Inc.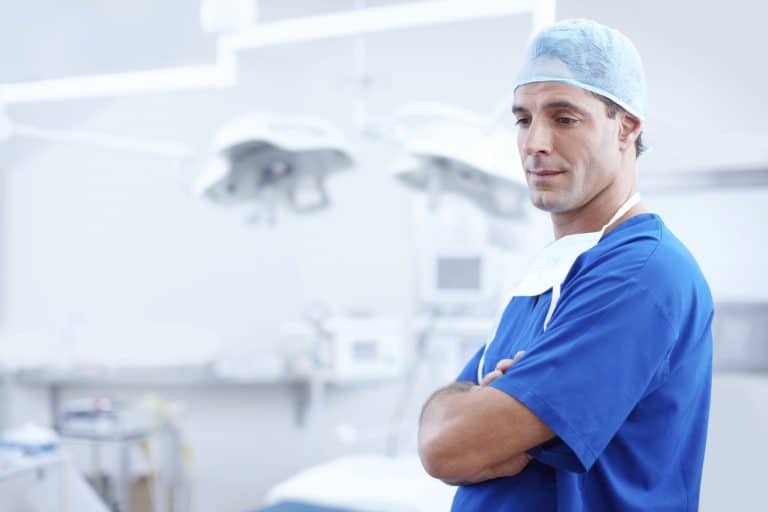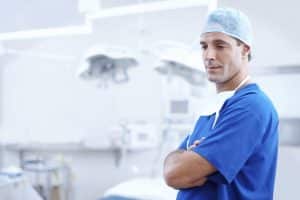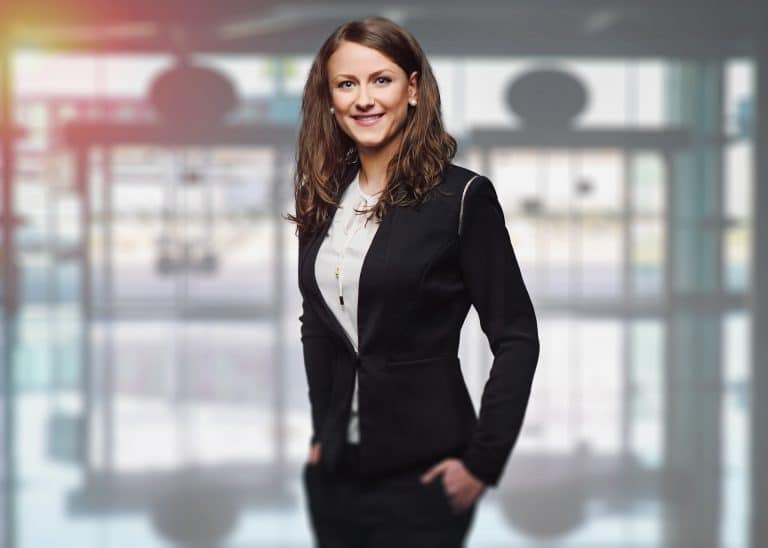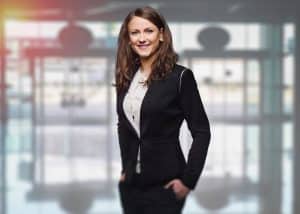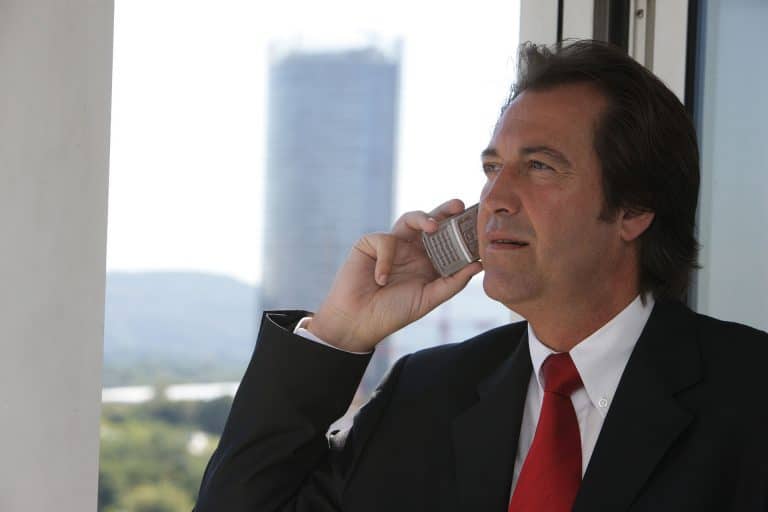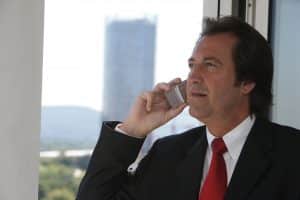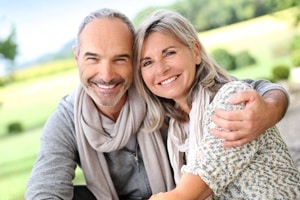 A Commitment to Customer Education and Empowerment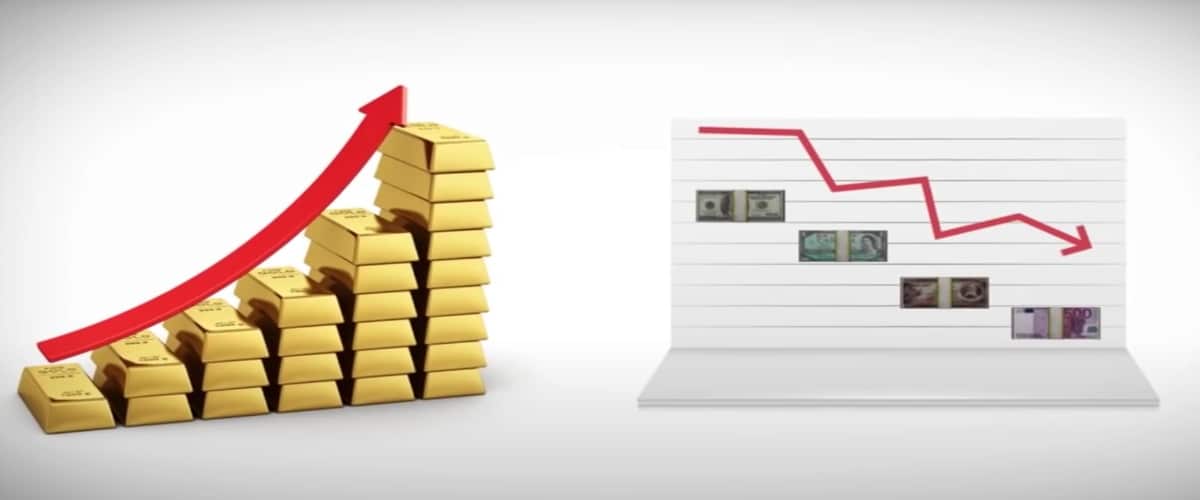 American Bullion seeks to empower customers through their copious educational resources. Anyone visiting the company's site will be welcomed to a vast amount of information on financial planning, types of rollovers, gold buying best practices, retirement and investment guides, FAQ's and much more.
The company's blog offers simple ways to test and identify inauthentic metals, up-to-date market news and information, and common uses of precious metals. American Bullion aims to arm their customers with as much knowledge so they can to feel confident about their investment decisions.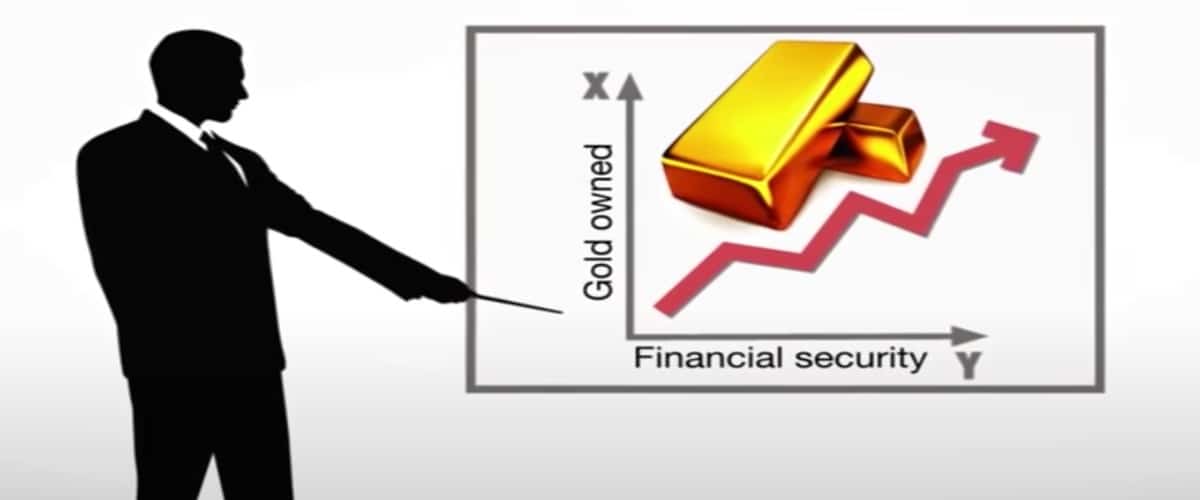 Core to American Bullion's established trust is the company's dedication to ethical compliance and values. Through its various memberships, American Bullion has proven its commitment to transparency to its clients and to the precious metals industry.
Among American Bullion's memberships and certifications:
Member of the American Numismatic Association.
Member of the Industry Council for Tangible Assets.
Member and authorized dealer of the Professional Coin Grading Service.
Member and authorized dealer of the National Guaranty Corporation.
Authorized Dealer of Royal Canadian Mint Registered Bullion DNA.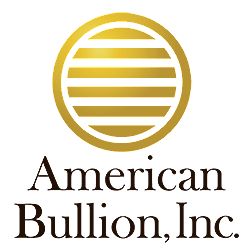 QUICK SUMMARY
Minimum Investment: $50,000
Fees: Free Storage and custodian fees for the  first year
Promotion: See site link for promotions
What Precious Metals Are IRA approved?
Trust that American Bullion, Inc. maintains strict compliance in accordance with IRS standards in the storage of your physical precious metals. Not all gold or silver pieces may be held in an IRA. American Bullion will reliably guide you as to the best choices that meet these requirements.
Gold coins and bars are required to be at least 99.5% pure, and silver coins and bars must be at least 99.9% pure. However, the IRS code makes an exception in fineness for gold American Eagles which are well under the 99.5% pure standard.
Gold bullion bars should be fabricated by COMEX, NYMEX, or other ISO 9000-approved refiners. Proof gold coins should come in their original packaging accompanied by a certificate of authenticity.
American Bullion Inc provides the highest level of safety and protection to its clients through its partnership with the Delaware Depository to ensure that your IRA precious metals are secure and compliant with IRS requirements. The Delaware Depository is widely recognized for its security, fortification, storage, and discrete location.  
American Bullion is also partnered with Strata Trust Company and has long been recognized as a trusted custodian and compliant with IRS requirements and acceptable for IRAs.
American Bullion's selection of IRA-approved coins includes but is not limited to:
Johnson Matthey Bars
Peace Silver Dollar Coins
Proof Platinum American Eagle Coin
Canadian Maple Leaf Platinum Coi
PAMP Suisse Platinum Bar
What are American Bullion's Fees & Minimums?
Storage and Custodian fees
First-time investor fees vary. See official site for details.
Free Storage and custodian fees for the  first year
Click the Button Below Request Your Free American Bullion's Information Kit
Pros and Cons of Gold Investing with American Bullion, Inc.
✓Pioneers in the IRA rollover process
✓The best education resources for customer empowerment
✓Quality expertise and customer support
✓An ethics-centered company culture focused on the customer's individualized needs
✓Wide range of precious metals for IRAs and personal investment.
✓Excellent ratings from consumer advocate groups
✓No oversea depositories
✓High minimum can be a barrier to beginning investors
Birch Gold Group vs. Other Gold IRA Companies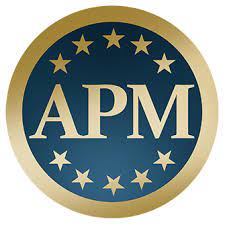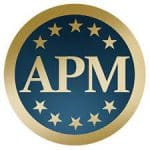 Annual Fee: $180
Minimum Investment: $50,000
Promotion: See official site
Annual Fee: Fees vary. See site link
Minimum Investment: $2,000 - 5,000
Promotion: 1st-year fees waived for qualifying IRAs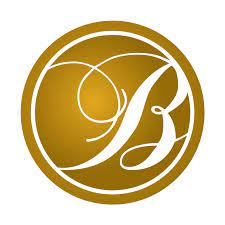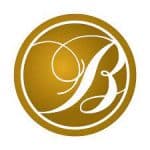 Annual Fee: Fees vary
Minimum Investment: $10,000
Promotion: 1st year fees waived          (over $50k accounts)
The Time is Now to Protect Your Retirement Wealth from Looming Inflation and Economic Instability with Gold and Silver
In the span of 15 years, the average US citizen has seen the continuous inflating of the money supply, volatile markets, the longest recession in history with another one looming, and an ongoing pandemic that stretched supply chains and put millions out of work.
Whether you are retired or a seasoned investor, people like you who have worked hard for years to build your assets are looking to safeguard and protect them with alternatives like precious metal investments.
As a pioneer in the IRA rollover marketplace and a leader in customer empowerment American Bullion, Inc continues to be and remains one of the most established and trusted Precious Metal IRA companies in the industry. Educated retirees and seasoned investors see the value of portfolio diversification through precious metals using self-directed IRAs or 401K rollovers as well as private ownership.
To get started with American Bullion on building and protecting your retirement with precious metals, visit their official site to receive a free information guide by clicking the button below.


American Bullion, Inc remains the trusted choice for educated retirees and investors. As pioneers in the field of IRA rollovers, the company's proven track record for sustained long-term relationships with its customers through the life of their physical precious metal portfolios makes up the bedrock of the company's well-earned reputation.
American Bullion's ethics-centered mission and philosophy focus on a commitment to building trust through education, understanding your needs and concerns, and finding the right fit for you. American Bullion is not cookie-cutter, but personalized. The company will advise you on the best choice at any point, whether it is in a bear market or the economy's inevitable cycles of inflation and recession.
Their expert and experienced team will work with you to develop a custom financial plan that serves your long-term goals, and preferences. With the company's wide range of precious metal offerings and investment products, you are sure to find the option that meets your needs. To get started, simply request a free kit here.
American Bullion Testimonials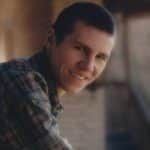 Adam ONeill
Author, lifelong investor, and creator of PreciousMetalsInvestmentPortfolio.com.